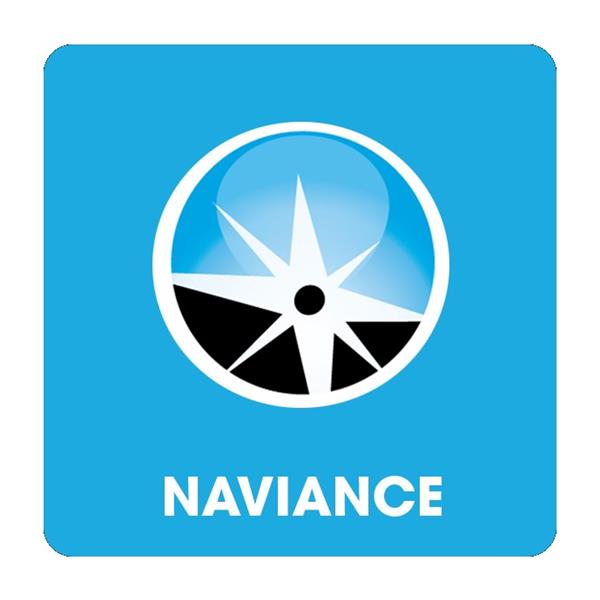 As you begin your college and career search, you might find yourself struggling to find out where you should start or which direction to take. To help you with this process, BHSD228 offers a program called Naviance that will assist you in your college and career search. 
Naviance is a program software specifically designed for students and parents used to aid in making decisions in college and career plans.
Naviance allows you to plan and advise your process- build your resume, manage timelines and deadlines, as well as complete online surveys.  This program also helps one to research colleges- compare GPAs, standardized tests, and other statistical information that can be compared to the average admitted students. 
Naviance is good for so many things.  It even helps with admissions and college trips- it has a place where students can actually sign up for college visits and field trips offered by the Bremen District to aid them in their career search.
Naviance also informs you about upcoming events including financial aid, scholarships, web resources, SAT/ACT test prep, etc. 
Accessing Naviance is easy.  The icon is already accessible on each BHS student's Ipad and ready for use.  There is a single sign-on process when using the school ipad.  Students can also access Naviance when not using a single sign-on process through the icon on the Bremen Ipad.  To access Naviance on a device other than the student tablet, students must follow a step-by-step process. 
How to access Naviance:
(https://student.naviance.com/bremenhs)
LOGIN WITH CLEVER – on bottom right 
Type in the name of school
Username is: school id
Password is: DOB WITHOUT 0's (DOB is March 29, 2000, then 3/10/2000)
How to Use Naviance
Feature
Description
How to Access
Test Scores
PSAT, SAT, ACT, and AP test scores can be found here
1. Click the About Me tab
2. Tap the My Stuff link
3. Click on Test Scores
Resume
Record your high school activities, awards, volunteer experience, etc.
1. Click the About Me tab
2. Click the My Stuff
3. Click on Resume
College Search
Explore careers and add them to your Careers I'm Thinking About
1. Click the Careers tab
2. Click on Home under Careers
3. Click on either Explore Careers OR Explore Clusters for searching with different criteria or just use the search box at the top of the page
College Search
Set search criteria to yield a list of colleges to explore. 
Click on various tabs of the college profile for additional information.
Add colleges you're interested in to your Colleges I'm Thinking About list.
1.  Click the Colleges tab
2.  Click the Home link
3. Explore search options under "Find Your Fit" 
Document Library
Find documents that pertain to the career or college process.  You can find blank teacher and counselor recommendation forms here, download them and type responses, and then upload to Journal
1.  On the main home page screen, go to the bottom of the page and click on Document Library.
2.  Select group, click, and browse documents to save/print.
Tasks Assigned to Me
Find out any career/college related tasks that are assigned by both the district and your counselor.
1. Click the My Planner tab
2.  Click on Home 
3.  Click on Tasks Assigned to Me to find details about assigned tasks