Circle Book Club works to inspire students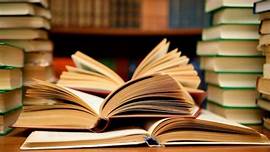 Throughout this Covid19 Pandemic, the Bremen Circle Book Club has been working hard at cheering the students up around Bremen and trying to make them comfortable with everything being virtual.
Last spring when Covid hit and changed everything BHS students were used to, Circle organized a sidewalk chalk donation to the school community.  The chalk donations were a big hit!
Many in Midlothian could notice fantastic artwork on the sidewalks. Many of the drawings included inspirational messages or words of gratitude to people working on the front lines battling COVID-19. This initiative made so many smile. 
Circle bought over 500 pieces of sidewalk chalk to include in lunches distributed by the school and passed along to Midlothian police officers to hand out as they patrolled the community.  This was at a time when many were getting cabin fever and burdened with uncertainty.  
"I figured giving kids a reason to get outside, be creative and have fun with putting smiles on more faces than just mine," said Mrs. Ignelzi, Circle Club sponsor.
Ignelzi and her club often brainstorm about ideas on how to continue giving back to the school and community. "We knew we wouldn't be in the building, so we wanted our contribution to be useful given what we learned about virtual instruction last spring. We figured pencils and pens wouldn't hold the same usefulness as they usually would if we were in the building, so we came up with the idea of earbuds. Both teachers and students have discovered how handy they are when teaching and learning from home. Also, with students returning to classes in the building, earbuds will be necessary to manage speaker and microphone interference," Ignelzi said. 
Circle put purchased close to 250 pairs of earbuds for teachers to have on hand to give to any students who want them. Circle is happy to provide something that they may have seemed inconsequential but will have a big impact on success as we navigate this new territory together. 
The Club is open for any Braves that may be interested.  The Circle Book Club makes virtual meetings easy, fun, and productive. Being a part of the club has helped to elevate many students' moods.  One can check out the club at Google Classroom using the code: 2zwjndh." And to end on a good and inspiring note. When asked what message she wished to send upon Reading gives on the power to do anything!