"The Holiday Calendar" review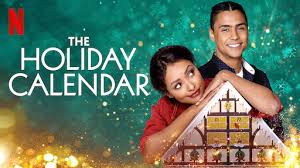 The movie I recently watched on Netflix is called The Holiday Calendar. This movie is about a photographer who inherits an antique advent calendar that seems to be predicting her future. \
She also finds out who her true love is during this time. Each day the calendar opens a door with a little toy of an object- that object somehow portrays sometime during her day. 
The main character met this one guy that she had already met multiple times when receiving the toy and she thought it was fate. She started dating him.  He showered her with gifts but never really got to know her. 
She finally decided to tell him about the calendar and he basically called her crazy. She knew that he wasn't the one for her and wondered who really had her heart. It turned out to be her best friend that she had known for years. 
During this month she finds out more about herself and that she should not listen to people who degrade her. She learns to follow her heart and her true self.