What Senior Year Means to Me…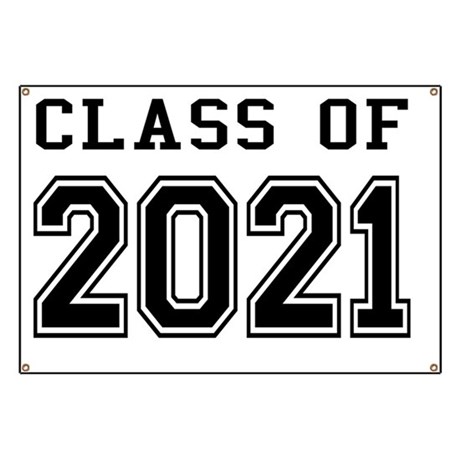 My senior year has been a roller coaster of emotions and challenges that sometimes weren't so easy to face. This year was not at all what I expected out of my senior year; it was certainly not what anyone in my class would've expected either. Although I didn't receive the senior year that I would've wanted to have, I'm still grateful for everything I have experienced this past year. We've always been told that "graduation is going to be here before you know it" and it has always gone over my head because it seemed so far away. But here I am a week away from graduation wondering where all the time went. If I was ever able to give my freshman self advice from right now, I'd tell myself to work as hard as possible, and make as many memories while you're here. Although I still have my whole life ahead of me, my high school career will always be and has been something that I will never forget.
Manuel
~~~~~
Although senior year was a struggle to begin with while Covid was still going on we still
made it through strong. Everybody still stays safe… And even though it was a little bit harder for a decent amount of people at the end of the day teachers were still there to help out to the max.
Senior year was one of the fastest years I went through throughout high school; it wasn't as
stressful for me as it may have been for others.  I felt like being online learning and still being able to be at home was a little bit easier for me. And although I may have slept or skipped some classes being at home, I knew exactly what I had to do because teachers would explain things a lot better than ever before while using the online platform.  I feel like senior year wasn't really what I dreamed it would be because a lot of people wouldn't go to school and everybody would stay online. I thought senior year was going to be that best year- like everybody attends school and more people to show up for prom and other events…but it did not turn out that way.  So, it may have not been the best year but it taught me to have more responsibility like getting to class on time and doing work on time being able to have a job and school and manage the good grades.
Anonymous
~~~~~
This school year for me was not like any other school year because it was taught through Remote Learning.  Due to these circumstances, it was not like any other traditional school year. There have been many memorable moments in these four years at Bremen High School. Some of these experiences have been positive and some negative. One positive experience was all the friends and meeting the teachers that made an impact in my life. Another positive experience is the funny conversation we had during lunch. All the experiences I've had at this school has taught me at least one thing- at times this school year may have seemed to be good or bad but at the end of the day school is about learning new things in class and out in the hallways. This school year meant something to me and it was very important to me but honestly I struggled a lot all year. The reason I struggled is because it was hard for me to stay on track with all my classes and the homework I would get was overwhelming.
Jonathan 
~~~~~
This year was definitely not what I expected it to be when I was a junior, however, looking back and realizing what I've learned throughout this year and what I've realized about life in general, this year means a lot to me. After everything that has happened, both the good and bad things, this year means the start of my adult life. This year is the year I get the opportunity to see what I'm really capable of and what I have to work on for the next few years. This year was finding who I was and figuring out who I wanted to be and how to achieve that. This year wasn't my best year, but I realized that I never gave up, and that I didn't get to the finish line alone. I had the support of everyone who cared about me. This year made me realize that I'll be fine in the future and that even if it looks like things are going horribly wrong, i know that it will always get better as long as I don't give up. That is what my senior year means to me- the end of something but the start of something much bigger.
Andy
~~~~~
I have not been feeling my best self since this pandemic broke out. I'd never thought that being optimistic would be very difficult since bad news has been the only thing I'm getting back-to-back. From the virus spreading and killing people, the stay at home orders being issued, schools being closed, being online, not being able to see my friends or visit family, the cancellation of a typical prom and graduation, this is not the way I ever thought I'd be getting ready for college.  This was not at all what I expected.  I often wonder when the uncertainty will subside and when this pandemic will come to an end. As we are currently living through a crucial point in history, this point in time will not be something I would excitedly talk to my future children about and reminisce about. I am a person with a strong belief in how there is always light at the end of this time of darkness, and I am currently fighting my thoughts in order to hold on to this belief. Back in August 2019, I was just an elated 17-year old getting ready to step into my senior year of high school and prepared to work hard and strong through the last straw of secondary school. Who would've ever thought…….
Anonymous
~~~~~
My senior year meant so much to me but since school had to be online i wasn't able to do my best as i wish i did. It was my last year and very important for me. Ever since I was a freshman I have waited for my senior year. When people would tell me that high school was going to go by so fast I didn't believe. Highschool for me went by so fast. I'm so glad I got to make so many new friends and great memories. At the end, there's so much I wish I could've done differently. There is so much regret I have because I truly believe I could have finished my last year way better than how i'm finishing it. However, Senior Year also means entering a new chapter.
Anonymous
~~~~~
My senior year means a lot to me because I want to graduate and make my mom proud. This year is very important and I want to finish this year. I also want to finish strong. This year is my last year…..hopefully. If I could change anything in my senior year, these would be the events that would occur… I wouldn't be failing and behind. It is not just my schoolwork that has seemed to keep me behind this year but there were so many other things keeping me behind. I really want to graduate and I want to pass all of my classes. I just feel like I'm not doing enough. I want to at least accomplish getting through high school right now…hopefully I get to graduate. I want to finish this year. I still want the help. This year is very hard for me, but I still want to manage.
Anonymous