Dr. Brad Sikora named new superintendent of District 228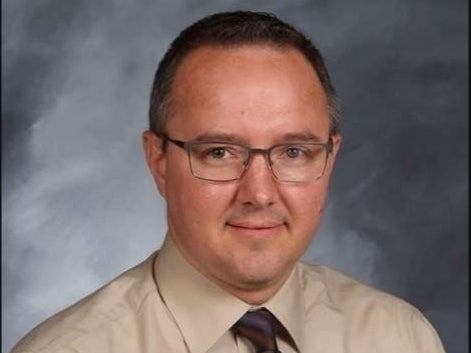 In October of 2020, current Superintendent of D228, Dr. Bill Kendall, announced his retirement from his position. This spring, Dr. Brad Sikora was chosen unanimously by the board to take over. Dr. Sikora has a deep portfolio of experience in education over 22 years, especially with District 228. 
He has worked at and with each of the schools in the district since 2005; most recently, he is employed as principal of Oak Forest High School where he was recognized by the state for his work. 
He graduated from Crete-Monee High School where his teacher and coach, Rod Wartman, encouraged him to enter into an education field. 
"At times, he was also my parent, my counselor, and my motivational life coach," Sikora said. "Most importantly, he was always there for me. I would not be here today without him. " 
Sikora attended and graduated from UIUC ( University of Illinois, Urbana-Champaign ) majoring in Social Studies and minoring in Spanish. He received his masters from Governors State University and later his doctorate from Olivet Nazarene University. 
After a long year in the COVID19 shut down, student-learning has been struggling despite the hard work of teachers, administrators, and staff.  The district's graduation rate is at 85% according to the Illinois Report Card, the lowest it has been in 5 years. Dr. Sikora plans to raise it back up even higher. 
"For students who may have struggled academically during this pandemic, we will be offering a variety of credit recovery options in order for those students to get back on track for graduation," he said.
A huge part of increasing student learning will be having kids return safely to school.  This includes getting as many students as possible vaccinated. The district in partnership with Jewel-Osco has begun its vaccination drive and has communicated with families about when and where they can receive theirs. When asked if he believed the vaccine should be mandatory, he said "participation in the vaccination program is a personal/family decision."
Though this year has been hard, Sikora is hopeful for the future.
"My hope is we will rally together to provide solutions to any and all problems the pandemic has created," he said. "I know we will get through this together and I am looking forward to the opportunity."
According to a March 17 column in the Chicago Tribune, Dr. Sikora has high hopes to address a number of issues at the school – including teacher diversity. Teacher diversity across the district has decreased to 10%, while student diversity is actually increasing. 
Dr. Sikora also plans to "be visible at each of the four buildings to listen and learn from all of the stakeholders so we can work toward continual growth and improvement." 
In the past he has helped develop many student programs and develop academics, activities, and athletics. He is sure to continue his work for the betterment of this district. 
In closing, he said "I want the district to continue to be a place where students can thrive and graduate with all of the skills necessary to accomplish their college and career goals."